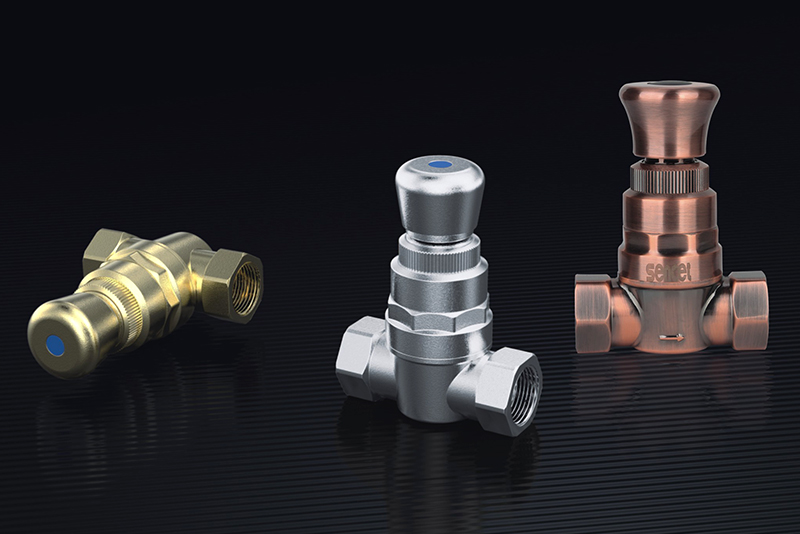 Water stoppage self-closing valve
ST-1626
Water stoppage self-closing valve
How it works
Water supply status, valve cavity pressure is greater than the valve core shutdown pressure, Valve core has been in the upper end of the valve cavity, the water at the inlet can pass smoothly through the outlet. When the water is stopped, the pressure in the valve cavity is gradually reduced, and when the pressure of the valve core spring is greater than the pressure in the valve cavity, the valve is automatically closed. There is also a stop function. The water in the tube will not be siphon into the supervisor's path. When you come back to the water, you won't run the water because you forget to turn off the faucet. Pull the starting wheel or overpressure state to rotate the opening nut, that is, restore the water supply
Feature features
1. Save installation space, materials, working hours.
2. No drops, no leaks.
3. The stem does not touch the water, the stem does not produce dirt, the service life is longer, the reliability is stronger.
4. There is a stop function, when the water is stopped, will not produce the air in the household water pipe is siphon into the competent channel pollution water supply system.
5. Water Hammer energy can be absorbed, greatly increasing the service life of water pipes and reducing the chance of detonation.
6. Reverse installation, is an ideal check valve.
Lnstallation location and installation steps

Precautions
Valves and outlets should not exceed 3.5 meters
Instructions for use
1. When coming to water, pull the starting wheel or overpressure state to rotate the opening of the nut, you can normally supply water.
2. Turn on the nut and handwheel, can adjust the size of the effluent and close (suitable for low-pressure water supply and maintenance)

>